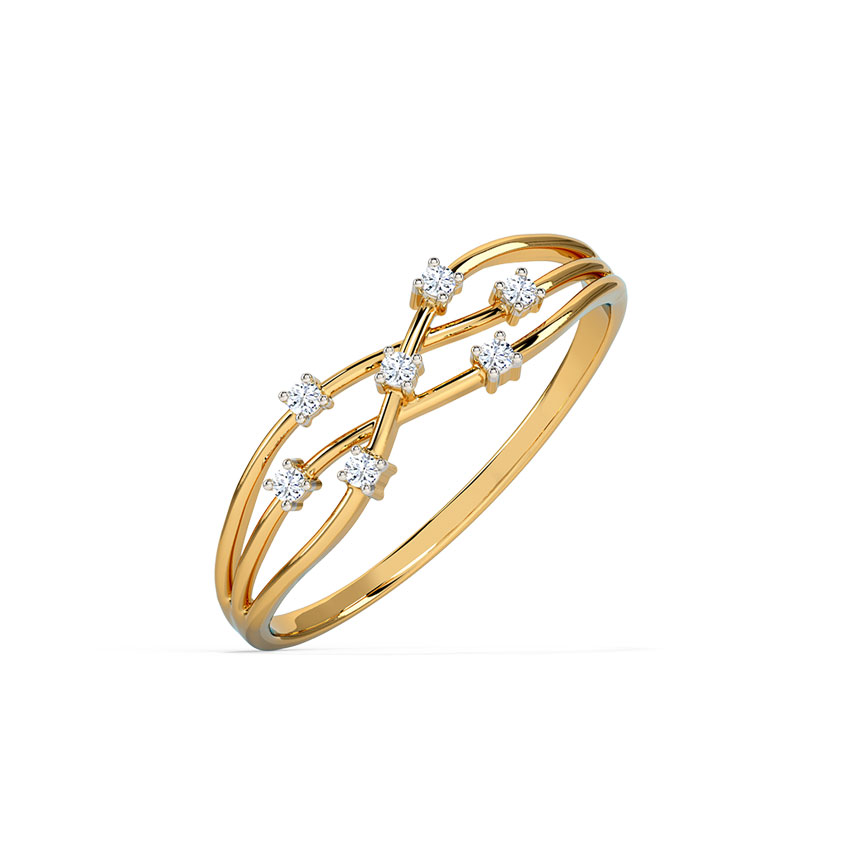 No Reviews Yet
Intertwined Glim Gold Ring
Weight and Price may vary subject to the stock available.
Product Details
BIS Certified Gold Jewellery
IGI Certified Diamond Jewellery
Product Description
This gold ring is carefully crafted to ensure your beautiful jewelry is always protected.
Product Specifications
Diamond
Go solo with this ring on your finger, or throw a few more in and stack up. There are no shortage of pretty rings for you.
Product Price BreakUp
| Component | Rate | Weight | Final |
| --- | --- | --- | --- |
| Gold | | | |
| 18k | ₹ 5000/ g | 1.88 g | ₹ 9400 |
| Diamond | ₹75000/ct | 0.07ct | ₹ 5250 |
| Making Charges | 1200 | 1.88 g | ₹ 2256 |
| Hallmark Price | - | - | ₹ 45 |
| Sub Total | - | - | ₹ 16951 |
| GST | 3 % | - | ₹ 509 |
| Grand Total | - | - | ₹ 17460 |